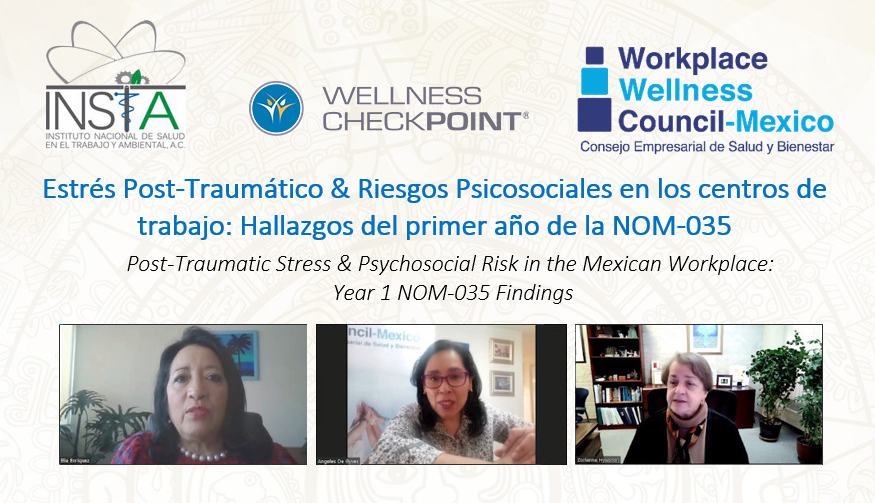 On October 27, 2020 Wellness Checkpoint's Founder & CEO, Zorianna Hyworon, was a featured guest of the Workplace Wellness Council – Mexico at their webinar on: Post-Traumatic Stress & Psychosocial Risk in the Mexican Workplace. The Workplace Wellness Council – Mexico is a corporate membership health forum representing over 95 Global Fortune 2000 companies.

Close to 100 delegates joined in to hear from Zorianna, who was joined by guest speakers Gabriela Casillas (Health & Wellbeing, GSK) and Dr. Jorge Morales (Director Médico Latino America, P&G) for a discussion on how they are putting the data provided by Wellness Checkpoint's NOM-035 service to work.

To learn more about how companies are making important changes in their workplaces by using Wellness Checkpoints NOM-035 data, click here to view our findings.