Recently, InfoTech was asked by its long-standing client CIBC (Canadian Imperial Bank of Commerce) to join it in supporting CIBC's 2019 United Way Employee Giving Campaign. The United Way is one of our favourite charities, so as always we were happy to help!
We commissioned a carving from renowned Inuit artists Goota Ashoona and Robert Kussy to be auctioned at CIBC's event.  The artists themselves were as honoured and eager to help as we were, admiring the fantastic work done by the United Way and CIBC and their tremendous contributions to local communities.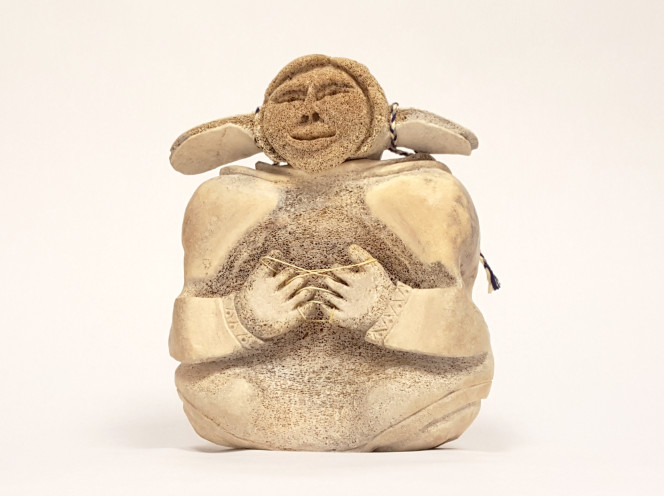 This beautiful piece is entitled "Inuit Woman Telling Stories with String", and it includes a few truly unique features. Made from Beluga and Grey Whale bone, the carving outlines the details front and back of her Amauti ("parka") including the handmade string created specifically for this piece.
The tradition of creating asymmetric figures with string required different moves on each hand and was vital to the passing of story and song among people of the Arctic. Often played while the men were away hunting, the women and children competed in games of dexterity and speed which made for the easy passing of time while waiting for the return of loved ones.